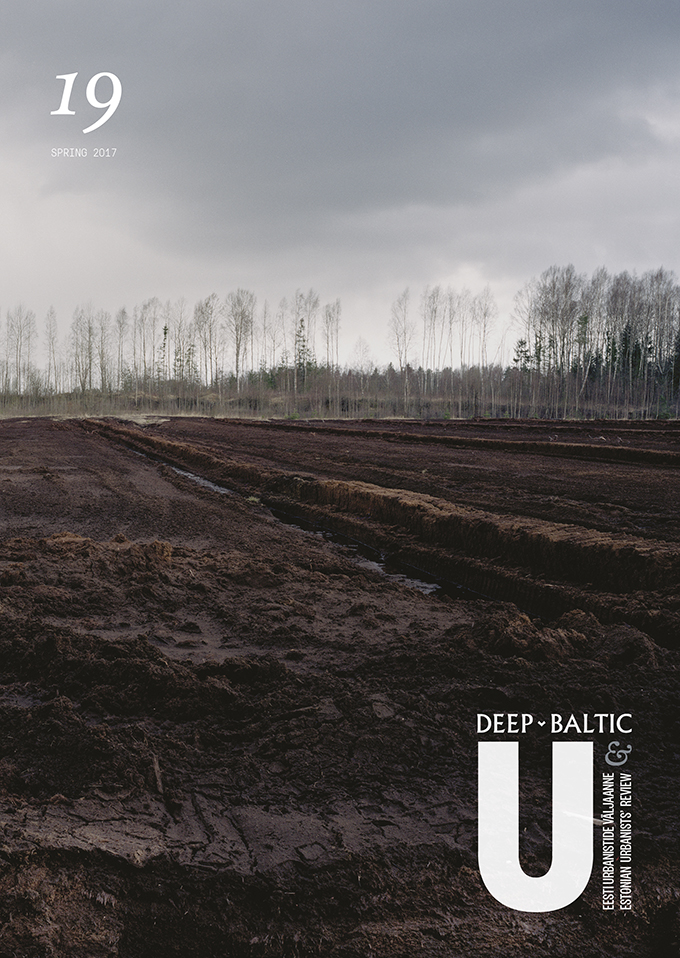 U19 / Deep Baltic
Estonian Urbanists' Review U and Deep Baltic zines joined their forces last year and from the collaboration an issue about the Baltics was born: U19 – Deep Baltic. Baltic cities are still located in a thicket between the West and the East, connected to Europe through the Baltic Sea, and forever tied to Russia by land. About this special Baltic order, being in between two worlds, and arriving here mentally, is what U – Deep Baltic is secretly all about ...

U Editorial Board: Kaija-Luisa Kurik, Keiti Kljavin, Teele Pehk.

Quarterly Estonian Urbanists' Review is given out by Linnalabor.

U is funded by the Cultural Endowment of Estonia and the Ministry of Culture.