ÕU+U on critique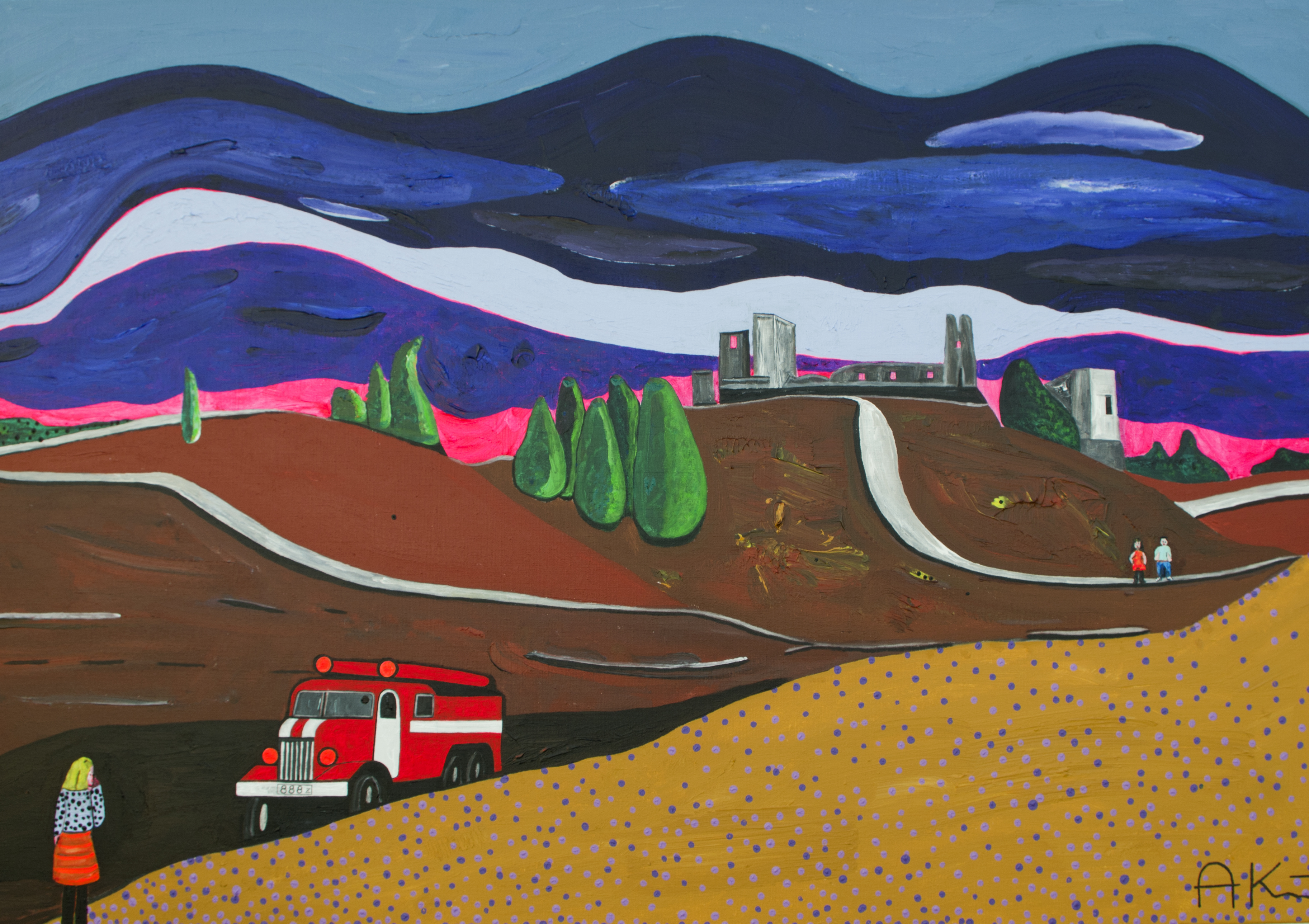 Challenge near the Rakvere castle. August Künnapu
 
In August 2014, the team of Independent Cultural Medias (which includes both U and Landscape Architecture Journal ÕU that the current number is assembled with) organised the School of Critique on the Vormsi island. The seminars brought together writers from various areas of culture, active critics and editors of publications to discuss the state of culture critique across the fields. On the island, inspired by generally constructive discussions which in the wider approach to architecture were only briefly touched, we, the editorial teams of U and ÕU decided to take the subject further and to put together a joint issue dealing with critique and criticism in our fields.
The current issue of ÕU-U begins with publishing the round-table discussion in Vormsi on the state of affairs of architectural criticism. The analysis is continued, albeit more broadly, by Esa Laaksonen's article on architectural criticism and criticality in Finland. The themes highlighted by the director of Aalto Academy, practicing architect and editor-in-chief of the ptah journal, are well fit to aid us in diagnosing similar problems on the Estonian culture (critique) scene. Widening the notion of critique, the urban semiotician Tiit Remm writes about planning as a form of spatial critique. In this ÕU-U we are also mapping Estonian periodicals that deal with space; and experiment with the volume left for culture in the mainstream media i.e. the short critique format. The spatial program inherited from socialist society, both Stalinist and modernist developments, and their possible futures, are given thorough look at in Oliver Orro's article about Stalinist urban planning, and in Kadri Leetmaa's review of the Annelinn competition. In the very end we also stop for self-reflection and assess the specialties we studied and contemplate on their possible evolutions in the future. In conclusion – a little bit of everything, befitting of proper noble ladies: some thematic critique with a sprinkling of meta-critique.
For tangible experiencing of the magazine go find your copy of printed ÕU-U (with August Künnapu's painting on the cover) from the well-equipped periodical outlets in Estonia!

Wish you a good read! And summer.  
Andra Aaloe, Anna-Liisa Unt, Karin Bachmann, Keiti Kljavin and Merle Karro-Kalberg